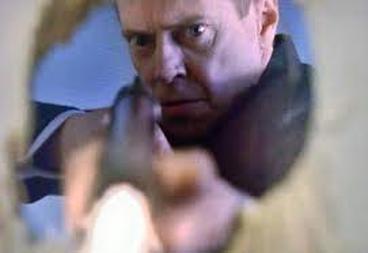 What killed the thrill of this once-promising show? Beyond the desensitizing deluge of blood and sex (Is there such a thing as too much Marty?), a deeper weakness kept Empire from rising to Sopranos-level greatness: the protagonist lacked inner drama.

Remember how Tony Soprano was always caught between Hard Choice 1 and Hard Choice 2? Part of him wanted to let his baby girl date whomever she wanted. Another part wanted to kill the dangerous punk she was dating. He would gravitate back and forth, wrestling with the conundrum, getting tantalizingly ambiguous advice from Dr. Melfi, until finally ... BANG! And even then, the problem wouldn't be over. He'd have to deal with the fallout from whatever choice he made. That's drama with emotional stakes. A burning hot sun of conflict at the center of a solar system of equally conflicted characters.

But Nucky never had that. He never seriously considered not being a gangster -- unlike Tony, who often stared sadly out windows, wondering what life was like for regular people, often envying them, secretly wanting to run away. And while Tony had a soft side (he loved his immediate family) and his ethics (he never killed for fun or sport, never killed the truly innocent), Nucky pulled the trigger on his closest friends, and even kids -- up close and in the face. That's hard to like. It's also hard to imagine that a guy who does that kinda thing has anything but murder and graft in his heart. We don't care about a stone-cold killer. Nobody wants to watch a show about Manson.

Don't get me wrong -- I was totally all over this show from the pilot. I dig Buscemi and Michael Pitt (R.I.P.), I dig the period (machine guns! flappers!) and I dig the constant historical references. I also dig the nod to 1920's expressionism in Howard Korder's writing. But it all started to flatten when it became obvious that Korder was desperately trying to keep the show going with guest stars, some of whom stuck around for months -- just long enough for us to care about them -- before inevitably getting killed off. Then more and more guest stars kept showing up ... and taking screen time away from the supposed protagonist. But that's what you have to do when your lead character doesn't have enough inner drama going on to be the central focus of most every scene. Even now, after five years, I can't say what Nucky's story arc is or was. Even Tony changed in little ways. Walter White certainly changed and had an arc. But Nucky ... not so much. And that became the difference between a good show and a great one.