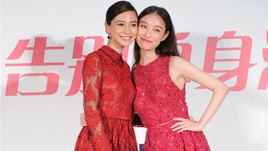 Three years ago, the studio that released
Bride Wars
, a movie I wrote, told me they wanted to re-make the movie in India. Under my contract, remakes require them to pay me a large lump sum. Sounds like found money, right?
Here's the catch -- they wanted me to waive that lump sum and take a much smaller amount (about 10%) or else they wouldn't make the movie in India and I'd get bupkis. They told me everyone else involved -- producers, stars -- had already agreed to lower their fees to get it done. And I -- churlish old Greg -- was the only obstacle left standing in the way. Naturally, their lawyer became apopleptic when I told her I wanted what was promised.
Pay me my fee
. They refused. The Indian movie didn't get made. And for three years I tried not to mention to my wife that I walked away from the quick money (albeit 1/10th of what I should have been paid).
Three years later I got a call from a friend, screenwriter Scott Abramovitch: "They're making your movie in China!" He sent me
this article
from
Variety
. Sure enough, the studio was filming a re-make on
Bride Wars
in Shanghai. And hadn't paid my fee. So I called a lawyer -- a great one, Ron Levin -- and he called them, and ...
Boom
. I was fully paid. The full amount. 100%.
Moral of story -- be willing to walk away. If you have something they want, make them pay.