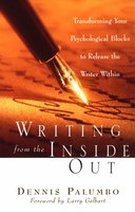 You're a writer, right? I mean if you've stumbled onto this page and you're not one, then run for the hills. Save yourself.

But if you're a writer -- whether you write prose, drama, poetry or grocery lists -- you need this book. Seriously. It's all about how you can use your "writer's block" to turn anxiety into pages. Oh, and it's also about how you can fit into the world; which, last I checked, isn't run by writers.

Because, my writerly friend: you and I are the distinct minority. Most folks don't write. Thus, it's we who must learn to live in their world -- with their expectations and misunderstandings about why we write. It's kinda like how Harry Potter and his friends have to learn to get along with the muggles. So if you wanna get hip to the writer's trip -- buy this book, load up your French press with some hi-test coffee, siddown, and read. You'll thank me later.
---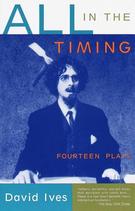 Here's another one -- a book you should read if you're a comedy writer. Or a playwright. Or just someone who appreciates comedy or playwriting. Aw heck, I'll even go out on a limb here and say that if you're a comedy playwright this book is pretty necessary.

Or an actor. Actually, actors who like to do funny stuff onstage -- it's for you guys, too. I've performed in a coupla these plays and it was a gas every time. There, I said something was a gas, which means I'm really hip in, like, 1965. Which was before my birth. But whatever. I suggest you give David Ives' plays a try ifya wanna laugh.

My two faves are "Words, Words, Words" and "The Philadelphia". But you decide.
---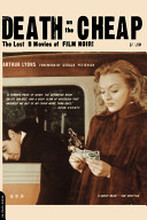 OK, this book is just plain fun. I mean if you're searching for good plots, this guy Arthur Lyons chronicles them for you by describing film noir flicks he's watched over the years. Sometimes I just flip through it and enjoy.

The thing people forget about film noir, as Lyons tells you in this book, is that film noir was largely a response to fiscal and resource restraints in Hollywood during WW2 and the immediate post-war years. With a shortage of lights (rationing) and workers (the draft), lots of producers had to do with less while the men and the money were overseas. So they improvised, shooting on the cheap and coming up with fun ways to make use of shadows and limited sets. And what we got was a whole genre ... kinda cool, eh?

OK, that's a little film school talk. Hope I didn't overload you. The important thing is the book is fun, especially if you're a writer and you need inspiration. Or a plot to steal.
---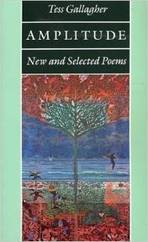 OK, so I'm throwing a book of poetry into the mix. By Tess "I'm a really great poet" Gallagher. Well, I doubt she ever calls herself that, but that's my middle name for her.

Why these poems? Because the woman's bold and unafraid. I mean this stuff burns right off the page. You almost feel like as you read them -- preferably aloud -- they go up in flames. OK, that may be a bit dramatic, but then I'm a dramatic writer.

And I'm assuming somebody who reads this far down the page is also a dramatic writer, and thus, is the kind of writer who likes to mix poetry with prose. I mean that's what playwrights do -- we smash stories and poems together and then hand the frothing mixture over to actors and hope for the best. Well, if you wanna read poetry that can inspire you to really step up your game, I offer you this. Lemme know if you dig it. If not, keep it to yourself. Or pretend you liked it. Whatev.
---